Sulky 2

by PeterPD
- do not use without the author/artist's permission.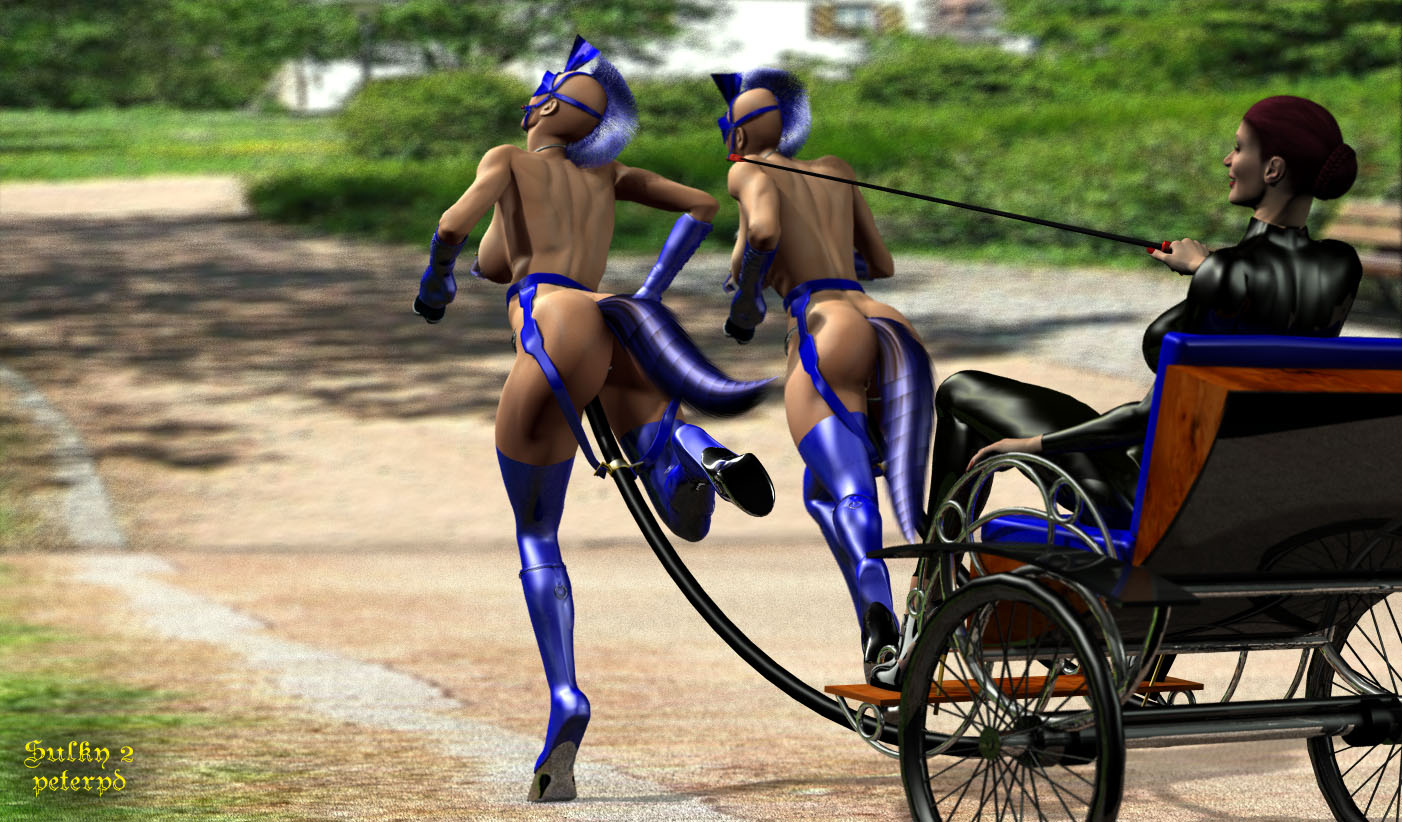 "And now run as fast as you can, or I will whip your broad pony asses!", Mistress Prisca yelled.
Jessy and Jenny ran with breathtaking speed due to their extended legs The tails, which were glued to their backs just above their broad butts, bobbed up and down while they were running, while the shafts of the cart, which were inside their pussies, fucked them relentlessly..
---
"Und jetzt rennt so schnell Ihr könnt, oder ich peitsche Eure breiten Ponyärsche!" schrie Mistress Prisca.
Jessy und Jenny rannten aufgrund ihrer verlängerten Beine mit atemberaubender Geschwindigkeit. Die Schwänze, die direkt über ihren breiten Hintern angeklebt waren, wippten auf und nieder, während die Stangen des Wagens, die in ihren Muschis steckten, sie gnadenlos fickten.