Pony Girl for Life

by curvasion

- provided for use on SirJeff's Ponygirls.
- do not use without the artist/author's permission.
---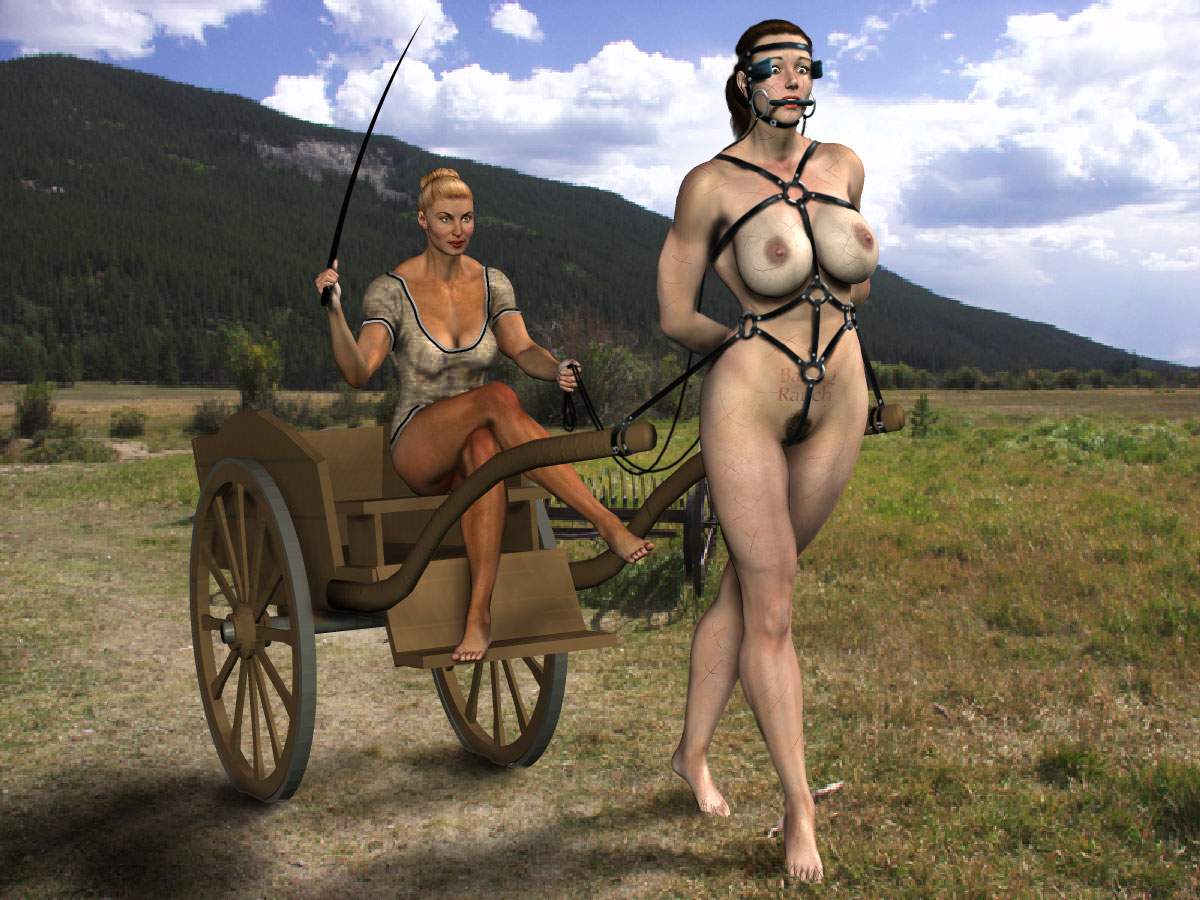 When Marta Diez first met Elizabeth Banning, she knew she simply must have the athletic young woman for her ranch.
Here we see Elizabeth, who has been renamed Sprinter, towing Marta back to the ranch after a disappointing day at the pony show. Sprinter won no ribbons at all, and now Marta is plotting a horrible revenge.